Advisory Board - ASLI ASCIOGLU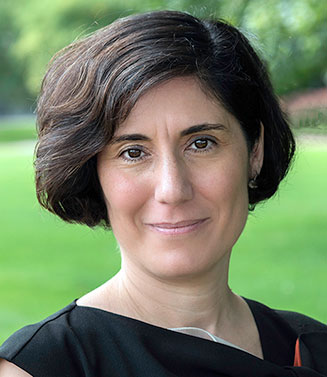 Asli Ascioglu, Ph.D.
Professor of Finance
Bryant University
Professor Ascioglu earned her doctorate degree from University of Memphis. Her research interests have been focused on market microstructure such as market liquidity, information asymmetry, order execution quality, and more recently on the integration of ESG metrics in portfolios. She has published papers in academic and practitioner journals such as the Financial Review, Journal of Financial Research, Journal of Banking and Finance, the Journal of Trading and Journal of Accounting and Public Policy. She has presented her work at over 25 national and international conferences.
At Bryant University, Ascioglu has taught courses in investments, trading, corporate finance and social finance areas at the graduate and undergraduate level, including in the honors program. She also taught in the Ph.D. program at Bogazici University, Istanbul. Her advising to honors students' thesis includes investments and trading areas such as an analysis of the flash crash of 2010, the announcement impact of companies going green on their stock prices, and the change in the mission of microfinance companies that go public. She has given numerous lectures and workshops around the world, including the Executive MBA Program at Bogazici University, Istanbul, Turkey and at Universidad del Pacifico, Lima, Peru.
Professor Ascioglu has served as the coordinator of the C.V. Starr Financial Markets Center educational trading room and the Archway Investment Fund (AIF) Program since Fall 2015. Under her leadership, significant achievements of AIF students include placing third in the local CFA Challenge competition and taking first place in growth category in the Global Asset Management Education (GAME) Forum.