A sampling of career accomplishments of recent Archway Investment Fund alumni: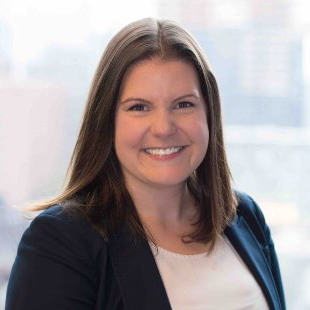 Jessica (LaRoche) Pouliot '07 / Cambridge Associates

Jess is a Director in the Client Services Group at Cambridge Associates (CA), where she is responsible for a digital product suite that delivers proprietary research, benchmarks, and data to stakeholders. In addition, Jess has various project management responsibilities with a focus in the Private Investments (Private Equity/Venture Capital) space creating new benchmarks, conducting analyses, and supporting broader research efforts at CA. She has extensive experience in the performance reporting space having spent four years in that area before moving to her current role.
Jess earned a BS in Finance and a minor in Legal Studies from Bryant and was part of one of the first classes managing the Archway Investment Fund. She is a CFA Exam Level II Candidate.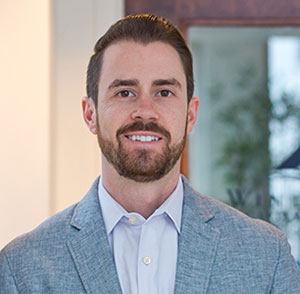 Matthew T. O'Rourke '09 / Windsail
Matt is a Vice President at WindSail and is responsible for managing the firm's portfolio of investments. In addition, he provides support to underwriting, due diligence and other corporate activities at the firm. In the last ten years, Matt has managed over $450 million in AUM across 50+ portfolio companies. Prior to joining WindSail, Matt was a Vice President and Senior Portfolio Manager at Salus Capital Partners, LLC where he structured and managed a portfolio of asset-based loans to lower-middle market businesses across the U.S. and in Canada. Prior to joining Salus Capital, Matt was an Assistant Vice President at People's United Bank. He is a member of the Commercial Finance Association and the Turnaround Management Association.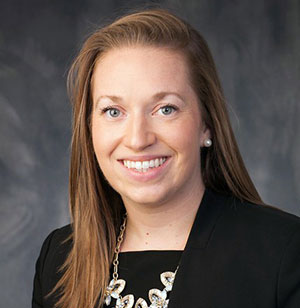 Meagan McKenzie '11 / Stadio della Roma
Megan is a Senior Analyst with Stadio della Roma, focused on the development and financing of a soon-to-be-constructed soccer stadium and mixed-use development in Rome, Italy for the AS Roma soccer club. Prior to that, she worked at John Hancock where she focused on fixed income research covering a variety of industries including retail, consumer products, travel/leisure, and sports, including stadium and arena finance. Megan graduated magna cum laude from Bryant with a B.S. in International Business with concentrations in Finance and Spanish. She was a member of the Honors Program and The Archway Investment Fund.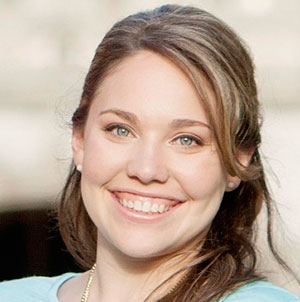 Jennifer Rousseau '11 / Cherrystone Angel Group
Jennifer manages Cherrystone Angel Group's operations and serves on the firm's Steering, Screening and Due Diligence Committees. She has experience in screening deals, determining valuation models and conducting market research for several verticals, including pharmaceutical, medical devices, software, hardware and internet/mobile applications. She advises portfolio companies on fundraising strategies, term sheet negotiations and works with the CEOs to keep investors updated.
Jenn serves on several boards including UMASS Dartmouth's Center for Innovation, the RI Business Plan Competition, the Chamber's Innovation Providence, TechCollective, the Global Investor Forum and The Capital Network.
She graduated Summa Cum Laude from Bryant with a B.S. in Finance and a minor in Legal Studies. She received the Delta Sigma Pi Scholarship Key, awarded to the graduating senior with the highest cumulative academic average, as well as the Jack H. Rubens Leadership in Finance Award.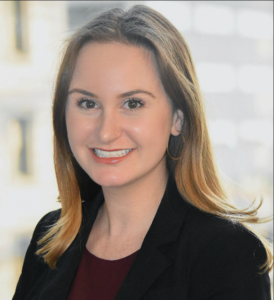 Stephanie Vlohiotis '15 / FactSet
Stephanie graduated from Bryant in 2015, earning a B.S. in International Business with a concentration in Finance. The Archway Investment Fund introduced Stephanie to a passion for the financial services industry, where she'd be able to combine her financial background with a client facing role. The Fund was her first introduction to FactSet, a leading financial data and software company utilized by various investment professionals. Stephanie joined FactSet after graduation and is now a Consulting Manager for the Northeast region. She is responsible for supporting an account book worth over $30 million in annual subscription value and manages a team of consultants to provide industry-leading service to some of the largest institutional asset managers in the area. In addition to her work as a Consulting Manager, Stephanie has launched a global training program in FactSet's Philippines office to educate teams and advance their analytical and tactical skills. Stephanie credits her initial interest in the industry to the Archway Investment Fund and is grateful for the amount of exposure and real-world experience the Fund affords students.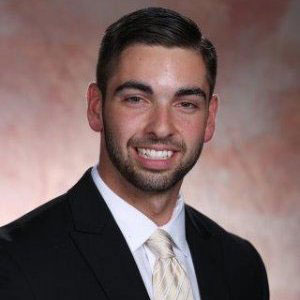 Nicholas Muscatiello '15 / Eaton Vance
Nicholas became an Equity Portfolio Associate on Eaton Vance Management's equity team in 2017. He is responsible for equity risk management in addition to portfolio strategy and analytics. Before joining Eaton Vance, he was an investment management consultant covering a broad range of investment managers at FactSet and a defined benefit client analyst at Mercer Investments. Nick earned a B.S. in Business Administration with a Finance concentration from Bryant.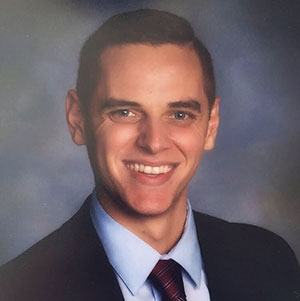 Chris Anzivino '16 / Dell
Chris participated in the AIF during his Junior and Senior year, focusing on the Consumer sector. During his Senior year, he was the Fund's head of compliance on the Executive Committee. After graduating, Chris worked as a Financial Analyst with Dell's Finance Development Program. He is currently working with a team to build the fiscal year plan for the Infrastructure Solutions Group, using the financial modeling and analysis skills he learned in The Archway Fund.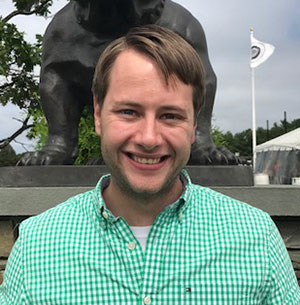 Evan DaSilva '16 / Ernst & Young
 Evan graduated from Bryant with a dual concentration in Accounting and Finance and a minor in Pre-Law. He currently works in Boston at Ernst & Young (EY) as a consultant in the Fraud Investigation and Dispute Services (FIDS) practice. His work primarily focuses on Anti-Bribery/Anti-Corruption (ABAC), Anti-Money Laundering (AML), financial statement fraud, corporate compliance programs, and pharmaceutical marketing compliance. He is a candidate to become a Certified Public Accountant (CPA).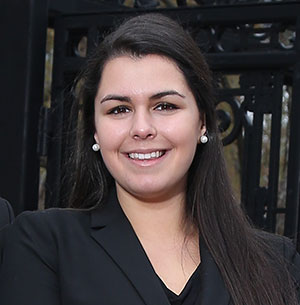 Elizabeth Field '16 / State Street Bank
Elizabeth Field is a Senior Associate at State Street Bank working in Client Operations servicing ETFs, Money Market Funds, and Mutual Funds. As a member of the Client Operations team, she is responsible for facilitating communication between State Street Bank and their clients by preforming tasks such as derivative processing, securities valuation, and trade monitoring.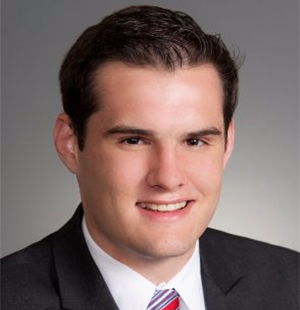 William Heffernan '16 / Varde Partners
Bill started his career at Parametric where he was responsible for coordinating with custodial banks to receive client account information. He produced daily investment management reports used by portfolio managers to trade existing accounts. Bill now works as an analyst for Varde Partners in Minneapolis.  He earned a B.S. in Finance from Bryant with a concentration in Economics.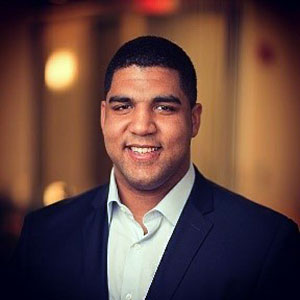 Abe M'Bodj '16 / Provident Healthcare Partners
Abe is an Investment Banking Analyst with Provident Healthcare Partners. He seeks to build and maintain relationships with executives across disciplines within the healthcare industry and works closely to support senior members of the Provident team. He is active in all phases of the transaction process, with a focus on transaction execution, valuation, and origination. Prior to joining the Provident team, Abe was a collateral analyst with Northern Trust. He graduated from Bryant with a B.S. in Business Administration and concentrations in Finance and Political Science. While at Bryant, he was a member of the varsity football team and the Executive Committee of the Archway Investment Fund.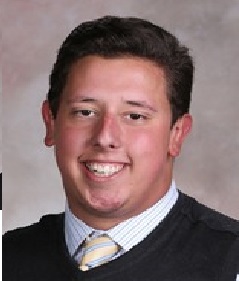 Andrew Neggia '16 / Wellington Management 
Andrew Neggia started his career working as a Senior Associate at State Street Bank in Investor Services, servicing Hedge Funds. As part of the Investor Services team, he was a primary point of communication between State Street, the Hedge Fund, and their investors on a day-to-day basis. He also worked alongside the valuation team to ensure all trade activity was properly reflected and monthly reporting was released to investors in a timely and accurate manner. Currently, Andrew has moved on to become a client analyst at Wellington Management.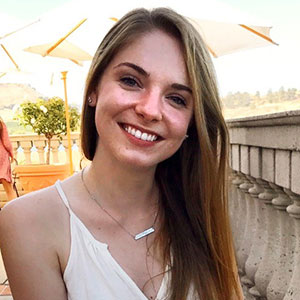 Staci Rezendes '16 / Qualia
Staci Rezendes was a member of the Corbett Mason Group, a private wealth management team at Morgan Stanley. The group services high net worth clients with a focus on company executives, offering portfolio management, family planning, business planning, banking & lending, and insurance recommendations. Staci managed day-to-day client relationships and created 10b5-1 stock plans for applicable clients of publicly-traded companies. She also rebalanced client portfolios and manages the team's venture capital relationships. Staci graduated from Bryant with a dual degree in Finance and Applied Analytics and has moved on to become an Account Executive at Qualia in San Francisco, California.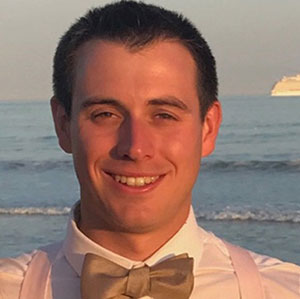 Guillaume Sabourin '16 / Progressly
Guillaume works on the sales team at Progressly, a venture-backed SaaS startup in Silicon Valley that is building the world's first cloud-based Operational Performance Management platform. As the first Sales Development Representative at the company, Guillaume sourced partnerships with companies like Chevron & DTE Energy. He is responsible for finding and qualifying opportunities within the energy industry, the company's key vertical, and is involved in all phases of the deal process from prospecting to closing. He also plays a role in shaping the overall go-to-market strategy for the company, along with communicating product feedback from the front lines. Guillaume earned a B.A. in Economics from Bryant, was a member of the varsity tennis team, and led the Macroeconomic Committee of The Archway Investment Fund.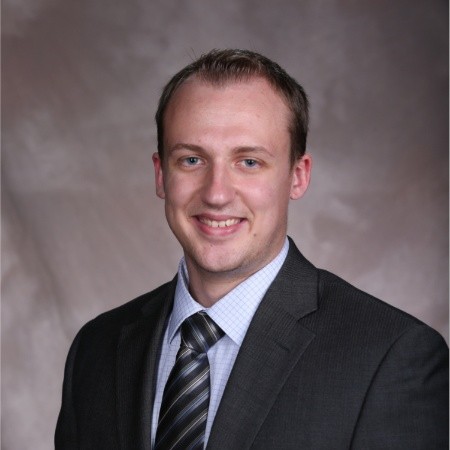 Shane O'Brien '16 / FactSet
Shane entered the financial industry as a Fixed Income Consultant for FactSet Research Systems. His role entails working with Portfolio Managers, Performance Teams, and Credit Analysts on a regular basis to ensure that they are maximizing the value of our portfolio management and analytics offerings. The Archway Investment Fund opened Shane's horizons to the world of investing: how to conduct thorough research, follow market trends, and balance portfolio attributes to maximize performance and minimize risk. In his day-to-day work, he helps clients uncover the value of their fixed income and multi-asset class portfolios, have a solid foundation to understand what their goals are and how to reach them. The Archway fund prepared Shane immensely for the road ahead, and challenged him to find a unique approach to his decision making.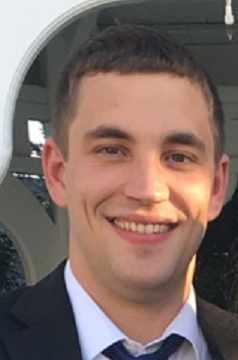 Jon Malchiodi '16 / Cengage
Jon started his career working for Liberty Mutual Insurance in Boston. He started in the Financial Management Program (FMP), a 2 year rotational program with three different analyst roles. It was a great opportunity to quickly gather a wide range of experiences in a short period of time, and it allowed him to work on new challenges every day. The AIF prepared Jon to handle these challenges by teaching him how to think both broadly and differently. While his work was not tied directly to the stock market, he is able to use the analytical and critical thinking skills that the AIF demands of its students. He is faced with many questions that require "deep diving" into big data, and thinking critically is a requirement to find the answers his team is looking for. Some of the tricks Jon learned from having to make models in the AIF are things that he still uses everyday. Jon has moved on to work as a Financial Analyst at Cengage in Boston.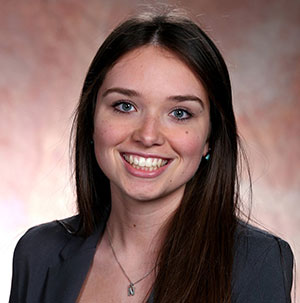 Nicole Kelly '17 / Bank of America Merrill Lynch

Nicole was a Client Financial Management (CFM) Analyst at Accenture, where she supported a Diamond Client throughout the contract lifecycle. She graduated from Bryant with a degree in International Business and concentrations in Finance and Chinese. During the Fall 2015 semester, she studied abroad in Shanghai, China, where she focused on Chinese language and business culture. Currently, Nicole has taken a job as an Assistant Vice President / Commercial Associate at Bank of America Merrill Lynch.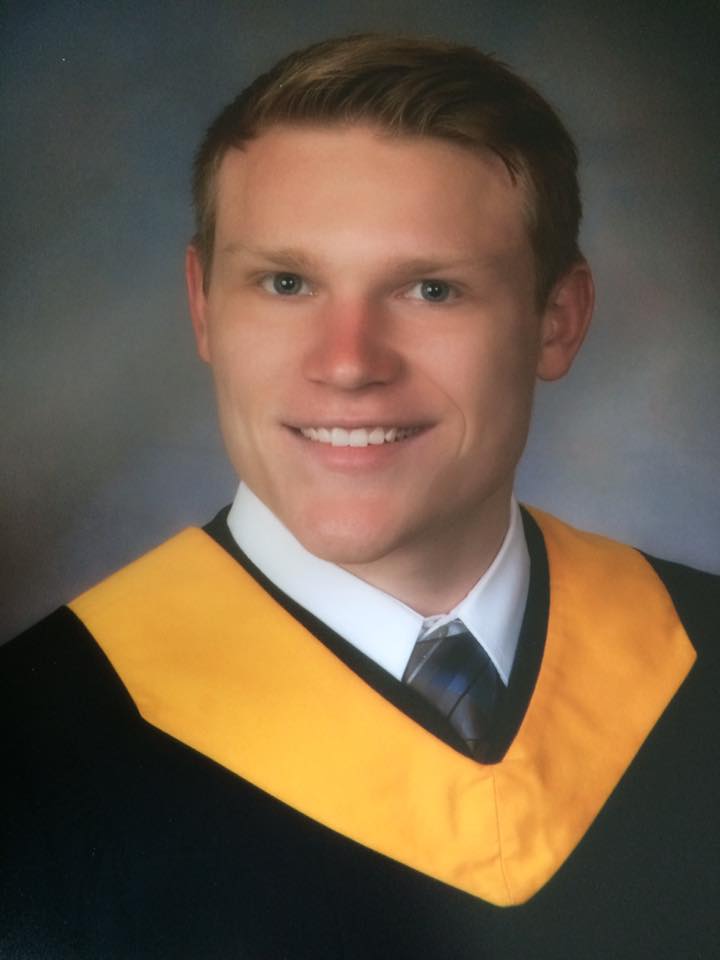 Tommy Belger '17 / FactSet

Tommy works as a consultant for FactSet, where everyday he works with portfolio managers and investment bankers to help them utilize FactSet's workstation, so they can easily and efficiently analyze companies they see fit to invest in. The AIF program helped Tommy in his career by enhancing both his presentation skills and knowledge base of the market and economy. The Archway program was a key component that prepared Tommy for where he is today.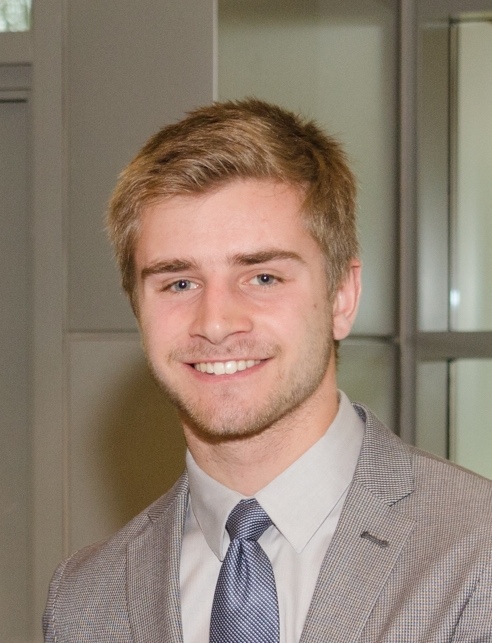 Tom Pingree '17 / Amica Mutual Insurance

Tom works as an Equity Investment Analyst at Amica, covering U.S. stocks in the tech sector. He is responsible for conducting research and making recommendations for Amica's investment portfolios. Tom graduated Summa Cum Laude from Bryant, earning a B.S. in Business Administration with concentrations in Finance and Economics. He is currently a Level II Candidate in the CFA program. Tom credits the Archway Investment Fund for his decision to pursue a career in investments.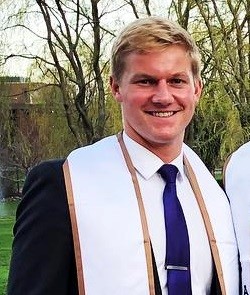 John Templeman '17 / Graduate Student

John is a full-time MBA student at Bryant University with a specialization in Business Analytics. Prior to entering graduate school at Bryant, John was a financial planning associate with Financial Benefit Services Corporation. He graduated from Bryant with a B.S. in Business Administration with a double concentration in Finance and Economics and a minor in Spanish. While at Bryant, he was a member of the varsity tennis team and was a team captain his senior year. He joined the Archway Investment Fund as a senior and was a part of the Executive Committee who together won Best Growth Portfolio for the AIF at the 2017 Quinnipiac G.A.M.E. Forum. John's experience in Archway Investment Fund both confirmed his decision to pursue a career in investments and prepared him with the skills necessary to be successful in the industry.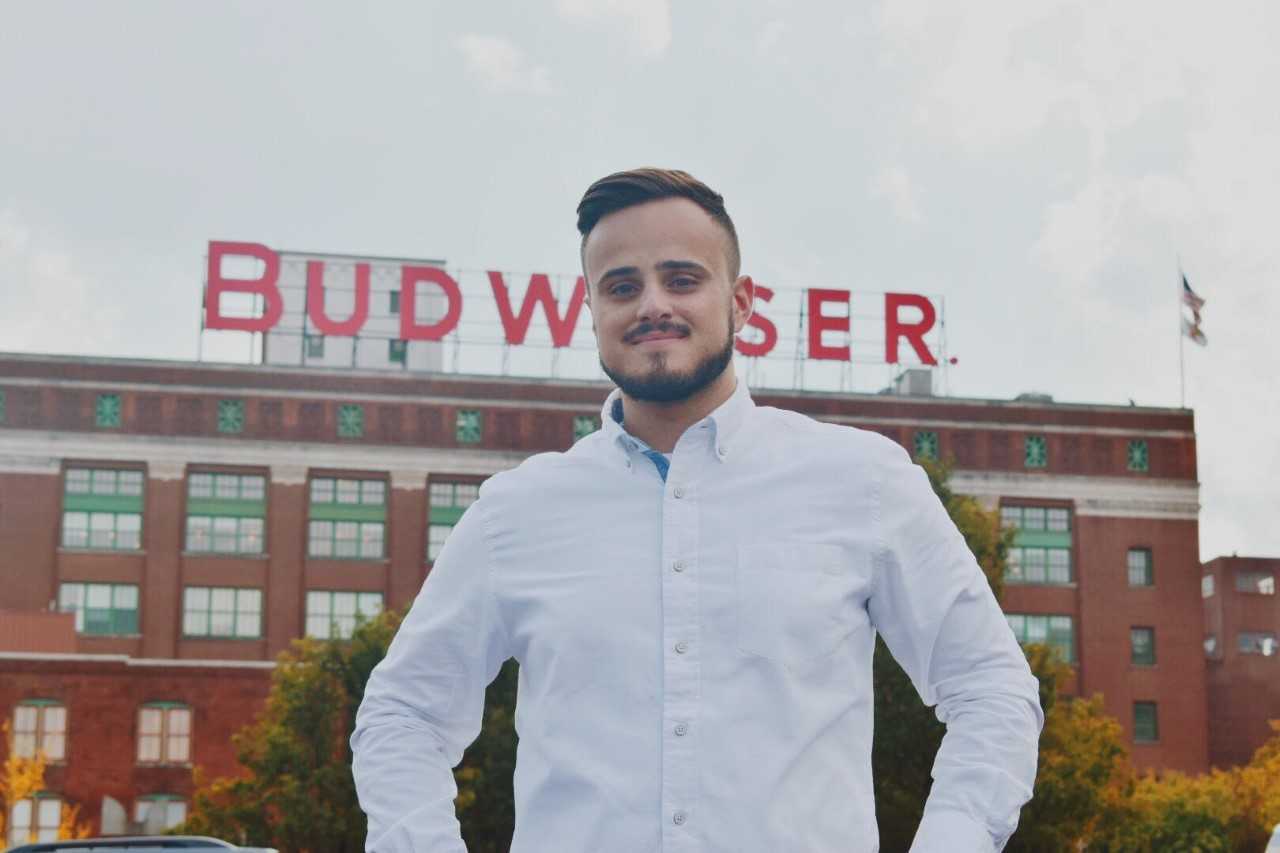 James Poulakidas '17 / Anheuser Busch

James is a member of Anheuser Busch InBev's management trainee program. As part of the program, he has travelled throughout the country learning all aspects of the business from brewing to sales and marketing. His time is mainly spent on conducting data analysis aimed at driving sales execution and profitability in the Massachusetts, New York, New Jersey, and Ohio markets.
During his time at Bryant, James was a part of the AIF's executive committee as the fund's compliance officer. He graduated in 2017, with a degree in Finance and Applied Analytics.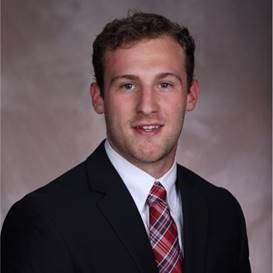 Quinn Lacroix '18 / Factset

Quinn is an Investment Management Consultant in Norwalk, CT.
"Alumni repeat the following statement (or something along the same lines of it) every time they speak to current students for a reason; the Archway Investment Fund is a rare and exceptional opportunity to gain real world experience in the classroom. Whether it be for the interview process, or for your first job, it's crucial to have applicable knowledge and insight to get off on the right foot in the beginnings of your career. Its an opportunity that not many other schools provide, and even the ones that do, (from what I've seen) don't provide their students with quite the same structure, experience, and learning opportunity than that of the Archway Investment Fund. For those interested in moving into the investment world after Bryant, or even those interested in learning about financial markets and the investment world, it's an incredible advantage and great learning experience."
Quinn earned a BS in Finance from Bryant and was part of the 2017 Fall the Archway Investment Fund.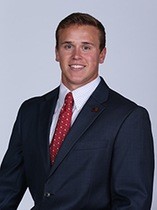 Thomas Vailas '18 / Oracle

Tommy is an analyst for Oracle's strategic development team. His team delivers strategies for mergers and acquisitions with the goal of accelerating Oracle's Cloud Infrastructure. Tommy tracks funding, M&A and public markets activity for companies in relevant sectors to IaaS. He also as analyzes markets, sectors, and companies to help inform product strategy on current trends.
Earned a BS in Finance and a minor in Psychology from Bryant and was apart of the 2018 Spring Archway Investment Fund.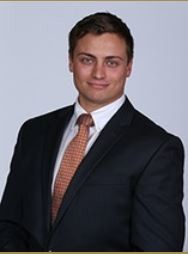 Chas South '18 / Stanley Black & Decker

Chas South graduated from Bryant in 2018 with an MBA specializing in Business Analytics.
In 2017, he graduated Magna Cum Laude from Bryant with a B.S. in Business Administration with a concentration in Finance and a double minor in Economics and Spanish. During his time at Bryant, Chas was a member of the Men's Varsity Lacrosse team where he was a two-time team captain. While an undergrad, he was a portfolio manager in the AIF and tasked with managing the Consumers sector. Additionally, Chas was on the fund's Executive Committee as Head of the Macroeconomic committee. Currently, he works for Stanley Black & Decker in the Stanley Leadership Program. This program is a rotational program designed to give members a well rounded experience in many different areas of finance within Stanley Black & Decker. The program exposes members to everything from operations finance, internal and external financial reporting, corporate finance, and mergers & acquisitions.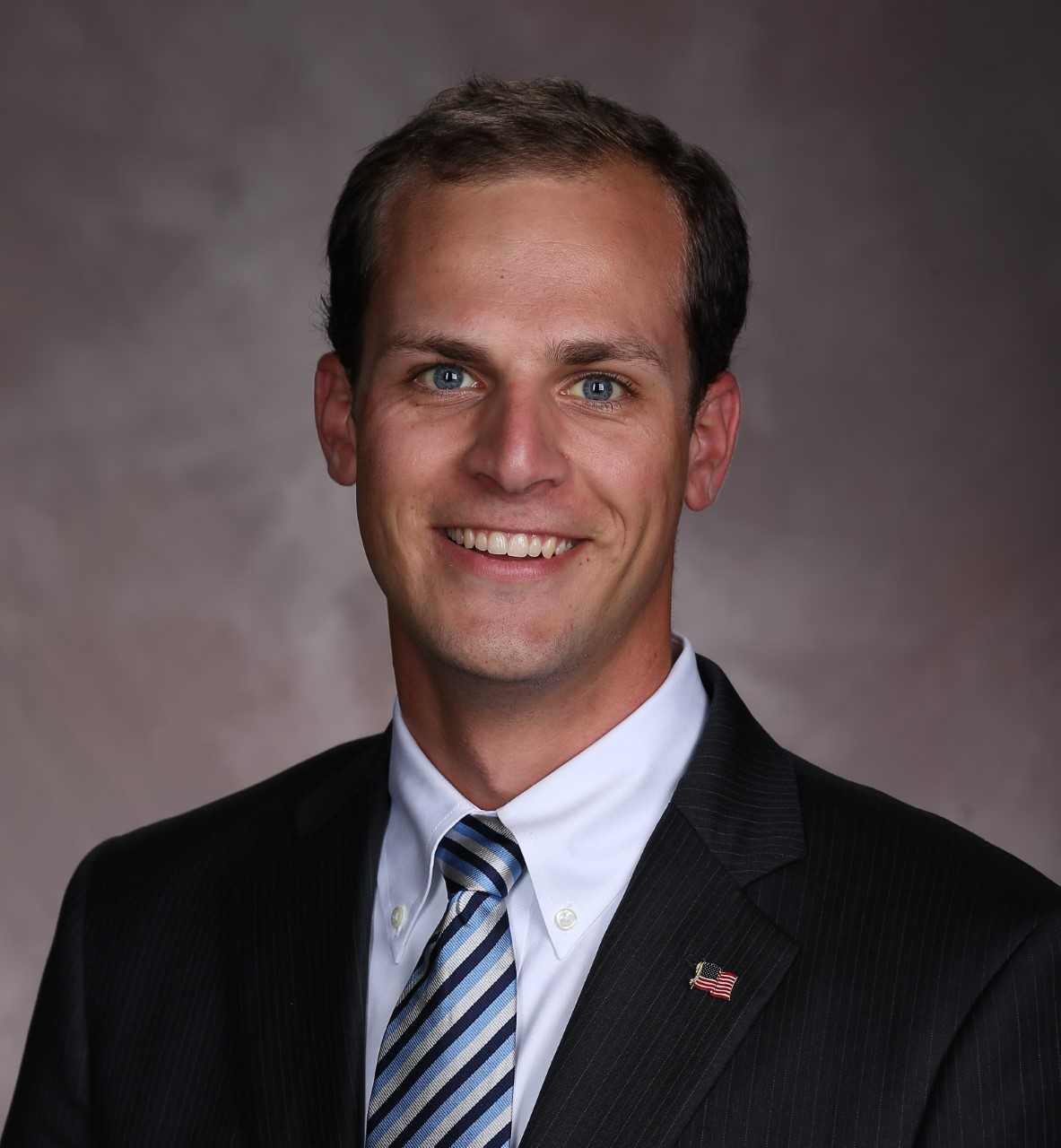 Josh

Paton

'18

/

Graduate

Student
 Josh is a full-time MBA student at Bryant University.  He graduated Sum Cum Laude with a B.S. in Business Administration concentrating in Finance as well as a B.S. in Applied Economics with a minor in Applied Statistics.  While an undergraduate he interned at FactSet as an Investment Consultant, and Amica Mutual Insurance Co. as an analyst in their portfolio management division.  He is currently a CFA Level II candidate.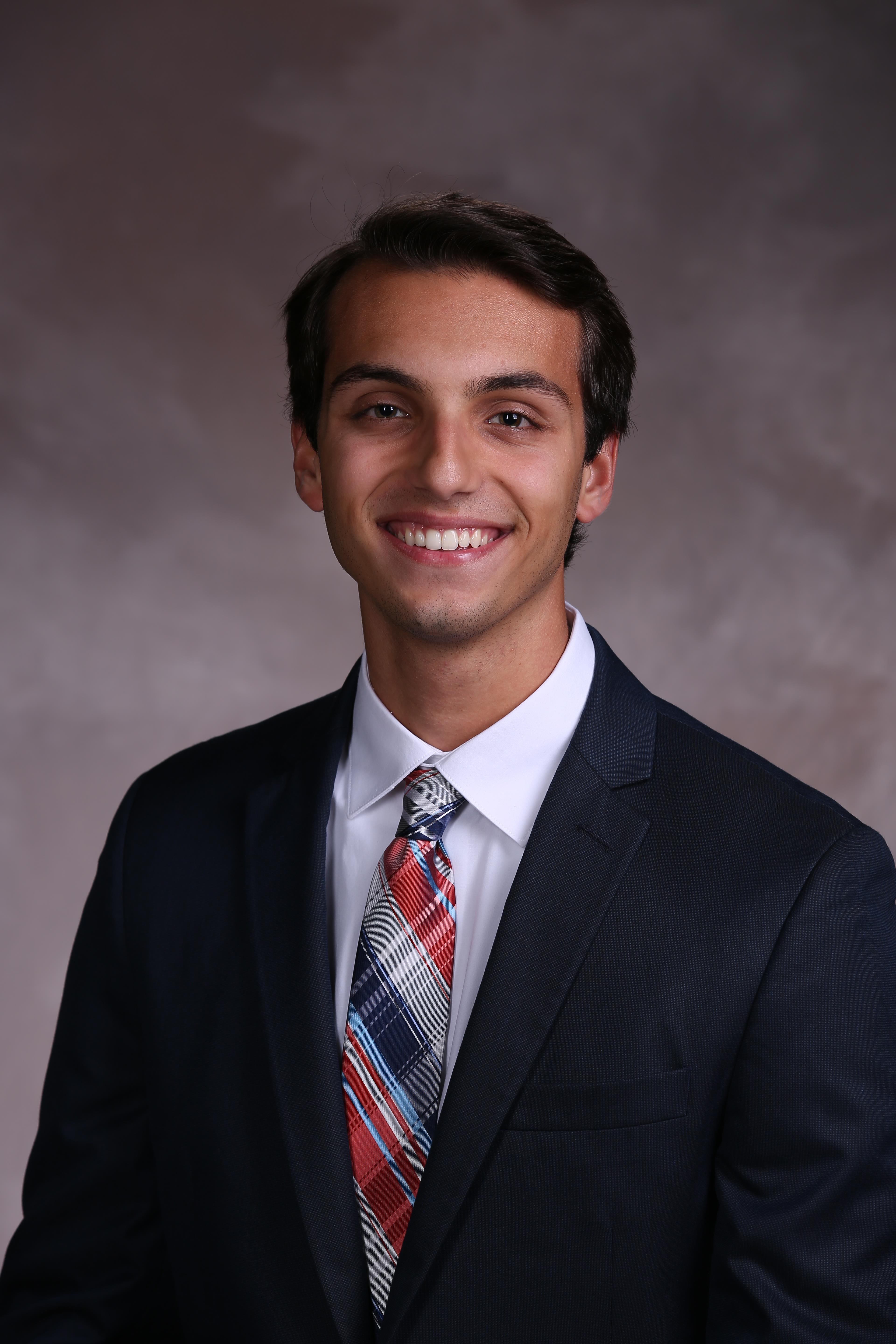 Anthony Salzillo '18 / Sector & Sovereign Research, LLC
 Anthony works as an equity research associate at SSR LLC, where he covers companies in the industrials and materials sectors.  He is responsible for conducting research, building, and maintaining valuation models.  Anthony is tasked with identifying well-sourced datasets pertinent to research topics of interest and synthesizing analytic insights into narratives that logically lead to actionable recommendations for investors.  Anthony graduated Magna Cum Laude from Bryant, earning a B.S. in Business Administration with a dual concentration in finance and applied analytics and a minor in economics.  While at Bryant, Anthony was President of the Finance Association and an executive committee member of the Archway Investment Fund.  Anthony's participation in the Archway Investment Fund had led him to pursue a career in equity research.  He credits his foundation of valuation to this positive experience of being able to manage a portion of the endowment.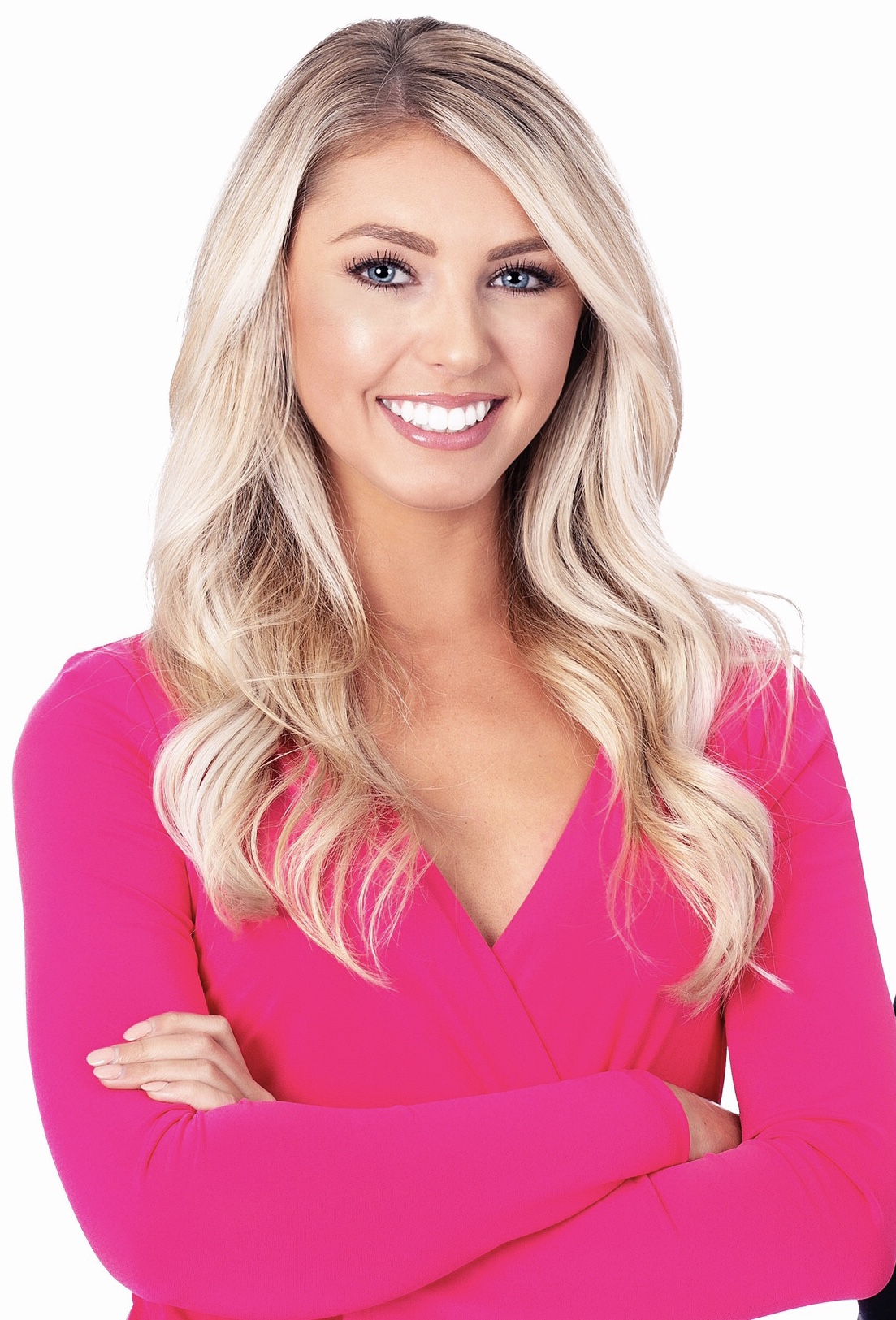 Bailey Medeiros '19 / Boston University School of Law

Bailey graduated from Bryant University in 2019, receiving the Commencement Award for Excellence in Finance. As part of the Archway Investment Fund, Bailey served on the Executive Committee as the Public Relations Chair. Her involvement with the fund involved educating prospective students on the benefits of the program as well as presenting on the fund's progression at Bryant University's Annual Financial Services Forum.
Following her graduation from Bryant, Bailey went on to Boston University School of Law to pursue her Juris Doctor. She plans to use her undergraduate financial education in order to pursue a career in business law. Additionally, Bailey currently owns and operates her own 501(c)3 nonprofit known as The Women's Empowerment Scholarship. Her organization awards educational scholarships to females throughout New England in pursuit of careers in traditionally male-dominated industries, including both finance and law.