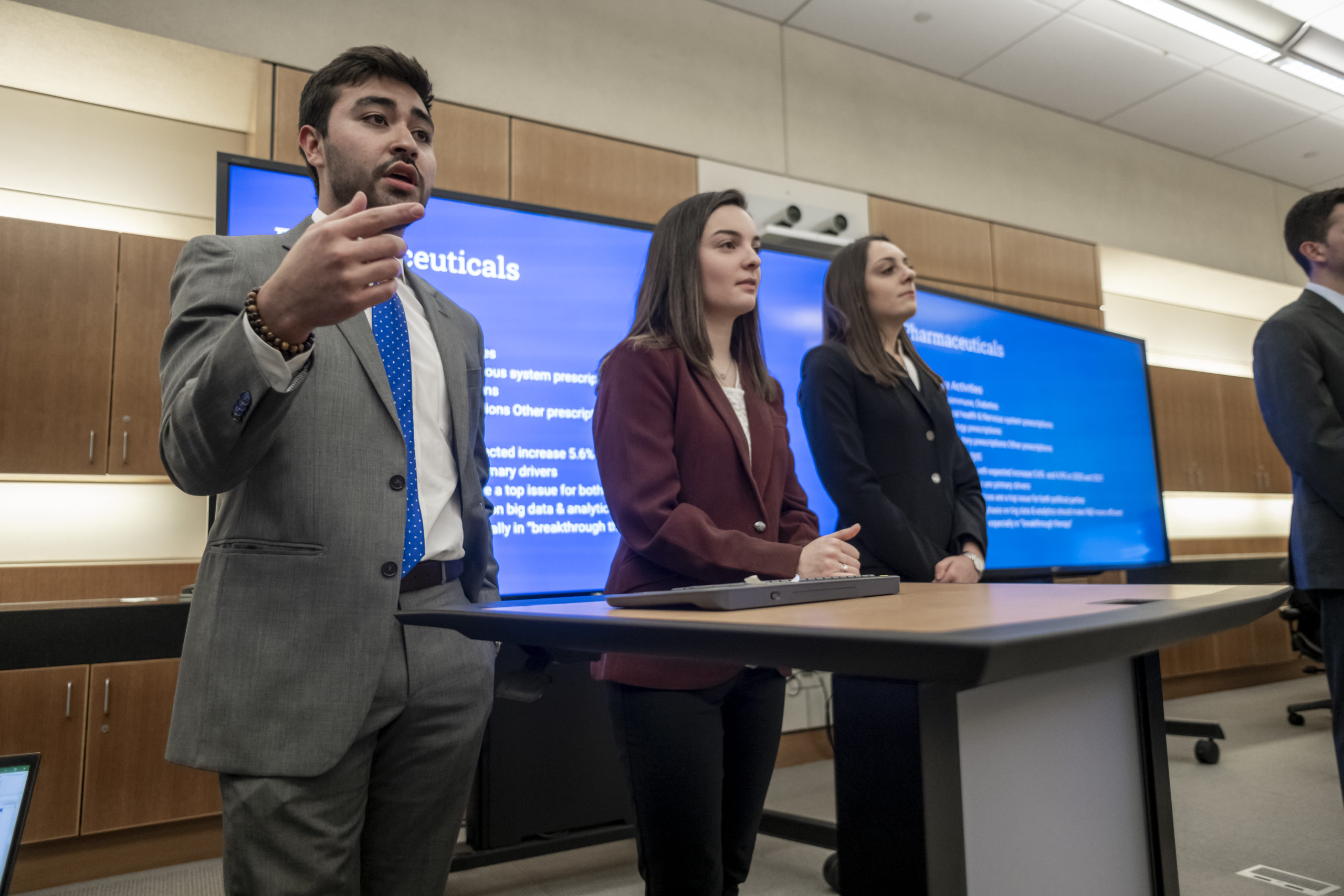 The Archway Investment Fund was established in 2005 to provide Bryant University students with the opportunity to manage an investment portfolio following the principles used by financial professionals.
The initial investment in The Equity Fund was $200,000 in September 2005. Additional cash net inflows were provided to the Fund from the University, which sits at a cumulative amount of $980,000. The program allows students to develop necessary skills and investment protocols to manage a currently-valued portfolio of approximately $2,637,996 (as of April 30th, 2023).
The Fixed Income Fund was launched in Fall 2017 with an initial investment of $500,000. The initial investment came in the form of two cash infusions from The Equity Fund and the University totaling $250,000 each. Since inception, The Fixed Income Fund has received a net cash infusion of $120,000. This is a result of the strategic asset allocation determined by the Macroeconomic Committee of The Archway Investment Fund. The current value of The Fixed Income Fund is approximately $791,526 (as of April 30th, 2023).
Both the Equity and the Fixed Income funds curriculum tracks are intensive, selective, and competitive hands-on experiences that prepare students for careers in the Investment Management field.
Students Gain a Competitive Edge in the Employment Marketplace
The program provides Bryant University students in Finance with the opportunity to develop an in depth analysis of companies, establish an investment thesis, gain comprehensive knowledge of the target, expand their presentation skills, and enhance their resumés.
After having practical, hands-on exposure to investment management practices, students gain an important competitive advantage in the financial services employment marketplace and establish the foundation for leadership throughout their careers.
Invaluable Experience Acquired Through The Financial Services Forum

 
The Archway Fund hosts an annual conference series on campus—The Financial Services Forum—in which regionally and nationally respected financial experts share their views on the developing financial world. The Fund also hosts a variety of guest speakers throughout the year. Students enrich their expertise, learning firsthand from successful professionals in the world of finance.